What is E613 green pill?
E613 is an imprint on a pill identified as green and capsule-shaped. The pill contains hydroxyzine pamoate in a dose of 25 mg. Hydroxyzine is an antihistamine, anxiolytic, sedative and hypnotic drug used in the treatment of anxiety, for sedation, allergic urticaria, allergies, and pain. It is supplied by Sandoz Pharmaceuticals Inc.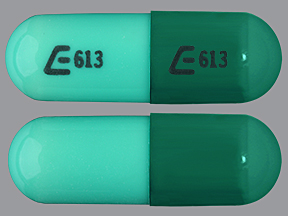 Imprint: E613 E613
Strength: 25 mg
Color: Green
Shape: Capsule-shape
Availability: Prescription only
Drug Class: Antihistamines, miscellaneous anxiolytics, sedatives and hypnotics
Pregnancy Category: N – Not classified
CSA Schedule: Not a controlled drug
Labeler / Supplier: Sandoz Pharmaceuticals Inc.
National Drug Code (NDC): 00185-0613
Inactive Ingredients: croscarmellose sodium, magnesium stearate, and pregelatinized corn starch and anhydrous lactose.
The capsule shell ingredients: D&C red no. 28, D&C yellow no. 10, FD&C blue no. 1, FD&C red no. 40, FD&C yellow no. 6, gelatin, and titanium dioxide
The edible imprinting ink ingredients: black iron oxide, D&C yellow no. 10 aluminum lake, FD&C blue no. 1 aluminum lake, FD&C blue no. 2 aluminum lake, FD&C red no. 40 aluminum lake, propylene glycol, and shellac glaze
Active ingredients of E613 green pill
Hydroxyzine pamoate is the only avtive ingredient of E613 green pill. It reduces activity in the brain. It also acts as an antihistamine and reduced the effects of natural body chemical histamine which can produce symptoms of itching or hives on the skin.
Hydroxyzine may be also used as a sedative to treat anxiety and tension. It is also used together with other drugs given during and after general anesthesia. Alergic skin reactions such as hives or contact dermatitis may be also treated with this drug.
E613 green pill chemistry
Hydroxyzine:
IUPAC name: 2-[2-[4-[(4-chlorophenyl)-phenylmethyl]piperazin-1-yl]ethoxy]ethanol
Molecular formula: C21H27ClN2O2
Molecular weight: 374.909 g/mol
Molecular structure: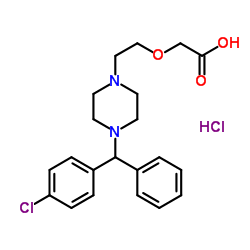 Drug class:  Hydroxyzine belongs to the class of organic compounds known as diphenylmethanes which are molecules containing a diphenylmethane moiety, that is made of a methane wherein two hydrogen atoms are replaced by two phenyl groups.
E613 green pill uses
E613 pills are used for symptomatic relief of anxiety and tension related with psychoneurosis and as an adjunct treatment in organic disease states in which anxiety is manifested. It is also useful for the treatment of pruritus due to allergic conditions such as chronic urticaria.
FDA approved indications are:
Alcohol Withdrawal Syndrome (AWS)
Nausea and Vomiting
Pruritus
Psychomotor Agitation
Acute Anxiety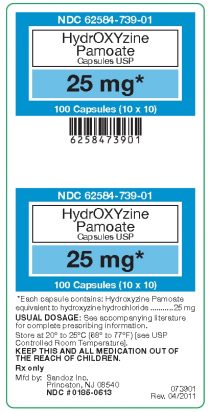 E613 green pill legal status
Hydroxyzine is not controlled substance. It is available only with a prescription.
What are different brand names for hydroxyzine?
Different brand names for hydroxyzine are:
Atarax
Durrax
Orgatrax
Vistaril
E613 green pill mechanism of action
Hydroxyzine works by competing with natural histamine for binding to H1-receptors on the effector cell surface, which may result in suppression of histaminic edema, flare, and pruritus. The sedative properties of this drug occur at the subcortical level of the CNS. Secondary to its central anticholinergic actions, hydroxyzine may also be effective as an antiemetic.
E613 green pill side effects
Hydroxyzine may cause following side effects:
Common side effects:
drowsiness
headache
dry mouth
skin rash
Serious side effects:
fast or pounding heartbeats
headache with chest pain
severe dizziness, fainting
a seizure (convulsions)
How long E613 green pill  stay in the system?
Hydroxyzine has a typical half-life of 20-25 hours. Its effects last about 4-6 hours. It's completely eliminated from the body after about 40 hours.
"M365 pill – Identify drug class, imprint, dosage, color, size, shape, side effects"