What is Furamist nasal spray?
Furamist nasal spray is a nasal spray used for the treatment of symptoms associated with seasonal or perennial allergic and non-allergic rhinitis. Furamist nasal spray is available in market as aqueous nasal spray and each spray of Furamist nasal spray contains fluticasone furoate: 27.5 mcg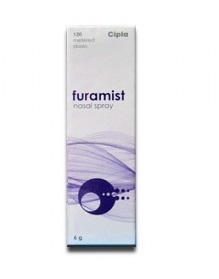 Furamist nasal spray Brand names
How Furamist nasal spray works?
Fluticasone is an FDA approved trifluorinated corticosteroid with anti-inflammatory activity. The furamist nasal spray contains fluticasone, which is a glucocorticoid that seems to possess the same action as naturally occurring steroid hormones such as cortisol or hydrocortisone. It is believed that Fluticasone exhibits its beneficial effects by inhibiting the chemicals that are responsible for allergies and immune responses.
Corticosteroids show anti-inflammatory activity by acting on multiple cell types such as mast cells, eosinophils, and neutrophils, macrophages, lymphocytes, and mediators such as histamine, eicosanoids, leukotrienes, and cytokines.
Fluticasone furoate has been shown in vitro to exhibit a binding affinity for the human glucocorticoid receptor that is approximately 29.9 times that of dexamethasone and 1.7 times that of fluticasone propionate.
Do I need a prescription for Furamist nasal spray?
Yes, your doctor may prescribe Furamist nasal spray for allergic rhinitis, not for the common cold.
Who should not use Furamist Nasal Spray?
You should avoid Furamist nasal spray if you are allergic to fluticasone furoate or any ingredient of Furamist nasal spray. The outer box of this medicine contains a patient information leaflet; you should follow all the instructions carefully before taking this medication.
Furamist nasal spray indications 
The indications of Furamist nasal spray includes:
Seasonal allergic rhinitis
Perennial allergic rhinitis
Furamist nasal spray use for allergy rhinitis
Furamist has a superior product profile and greater clinical efficacy. It demonstrates high lipophilicity and faster association with glucocorticoid receptors and has a slow dissociation rate. The slow dissociation rate of Fluticasone furoate is responsible for its anti-inflammatory activity.
Once daily dosing of Fluticasone furoate is efficacious for a period of 24 hours. When tested, Fluticasone furoate shows significant improvement in nasal and ocular symptoms associated with allergic rhinitis. It also shows improvement in reflective total nasal symptoms scores.
The recommended doses of Fluticasone furoate in adults and in children above 12 years of age is 110 mcg per nostril and it should reduce to 55 mcg daily once the control the symptoms is achieved.
Patients with seasonal allergic rhinitis can suffer from ocular symptoms, which can be particularly troublesome. In a study, Fluticasone furoate exhibited a consistent reduction in ocular symptoms of seasonal allergic rhinitis by reducing the inflammatory mediators that cause nasal-ocular reflex.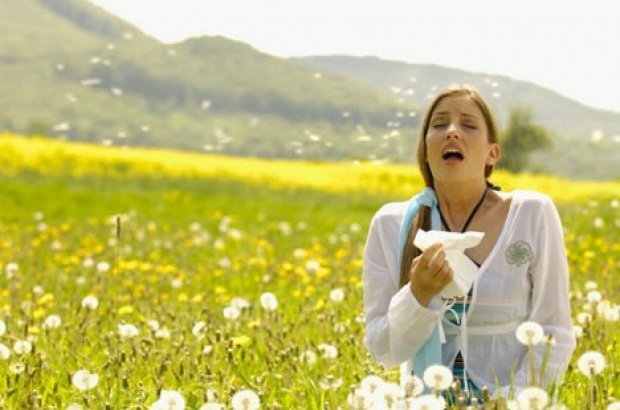 How long should be Furamist nasal spray use for allergy rhinitis?
The furamist nasal spray is safe for longer duration in adults and adolescents with perennial allergic rhinitis. Use of Fluticasone furoate (110 mcg) in children 2 to 11 years of age for 2 weeks, 6 weeks and even 12 weeks is safe. It does not show any effect on hypothalamic – pituitary and adrenal axis (HPA) even after long-term use.
How long does it take Furamist to work?
In the first use, Furamist nasal spray shows its effect after 12 hours of administration. It may take several days or longer before you feel the full benefit of Furamist nasal spray. Fluticasone nasal spray controls the symptoms of hay fever or allergies but does not cure these conditions.
What should I do if I forget a dose?
Whenever you missed a dose of Furamist nasal spray, take the missed dose as soon as you remember it. However, if you remember the missed dose at the time of next dose than skip the missed dose and continue with your regular dosing schedule. Avoid "doubling up" the dose for making the missed one.
Furamist nasal spray dosage
Adults and Adolescents (12 Years of Age and Older)
The recommended starting dosage is 110 mcg once daily administered as 2 sprays (27.5 mcg/spray) in each nostril. The dose should be reduced to 55 mcg (1 spray in each nostril) when the maximum benefit has been achieved and symptoms have been controlled. Once daily administration of Furamist nasal spray is effective in maintaining control of allergic rhinitis symptoms.
Children (2 to 11 years of age)
Furamist nasal spray should be given to the children in a dose of 55 mcg once daily. It should be administered as one spray in each nostril. One spray of Furamist contains 27.5 mcg fluticasone furoate so it is given as one spray in each nostril (55 mcg). The dose of Furamist nasal spray can be increased to two sprays in each nostril (110 mcg) once daily depending upon the severity of the condition.
The recommended starting dosage in children is 55 mcg once daily administered as 1 spray (27.5 mcg/spray) in each nostril. Children not adequately responding to 55 mcg may use 110 mcg (2 sprays in each nostril) once daily. Once symptoms have been controlled, the dosage may be decreased to 55 mcg once daily.
If using fluticasone propionate, after using it continuously for few days, one spray in each nostril once daily is sufficient.
Furamist nasal spray proper use
The Furamist nasal spray is for use only in the nose. You should use the right mode (intranasal) of administration. It should administer by the nose and by avoiding your mouth and eyes area. If it does get into these areas, wash it off with normal water. If you have any nose problem or nose injury, ask your doctor before taking this medicine. Consult your pharmacist for any questions and confusions about this medication.
To use the spray:
If you are a first time user of Azelastine nasal spray, prime the spray before use. Press the top of the pump at least 6 times or press it until a fine spray comes out.
If you have not used this spray for more than 7 days, Prime again with two sprays.
Clean your nose before using the spray.
Tilt your head back and insert the tip of the nosepiece of nasal spray into your nostril.
Close the other nostril with your finger. Release one spray at one time; breathe in the medicine through the nostril.
Hold on for few seconds and breathe out through your mouth.
Use the same technique while spraying into the other nostril.
Do not blow your nose after administration of the medicine.
Clean the tip of the nosepiece gently with a dry tissue or cloth and close the spray with a cap.
This nasal spray contains 200 sprays; therefore, do not use it after 200 sprays.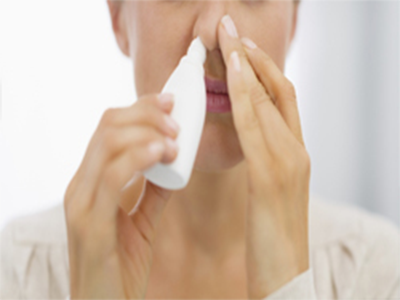 Can Furamist nasal spray be used during pregnancy?
Pregnancy Category C
Pregnant women should administer this medication only if it is very necessary because there are no adequate studies of corticosteroids in pregnancy given. It should be used only if its benefit justifies its risk to the fetus.
Corticosteroids can cause hypoadrenalism in infants if the mother takes this medicine in pregnancy. Monitoring of such infants is very important.
Can Furamist nasal spray be used during breastfeeding?
As per studies, other corticosteroid shows their presence in human milk, but it is not known that fluticasone furoate is excreted in human milk or not? Breastfeeding mothers should take this medication with caution because there is no data given on the use of intranasal Fluticasone furoate by nursing mothers are given.
Furamist nasal spray side effects
All medicines may cause side effects, but many people have no, or minor, side effects. Check with your doctor if any of these
Common side effects:
Back pain
Cough
Headache
Minor nosebleed
Sore throat
Severe Side effects:
Severe allergic reactions (rash; hives; itching; difficulty breathing; tightness in the chest; swelling of the mouth, face, lips, or tongue; unusual hoarseness)
Crusting in the nose
Dizziness
Redness or white patches in the mouth or throat
Severe or persistent nosebleed
Severe or persistent pain in the nose or throat
Shortness of breath
Slow wound healing
Symptoms of infection (eg, fever, chills, persistent cough or sore throat)
Unexplained runny nose
Unusual nausea or vomiting
Unusual tiredness or weakness
Vision changes
Whistling sound when you breathe
Some other side effects may also occur which are not listed here. Contact your doctor immediately if you see any unusual side effect after taking this medicine.
Furamist nasal spray contraindication
In patients with hypersensitivity to Fluticasone furoate or any of its ingredients, Furamist nasal spray is contraindicated.
Furamist nasal spray interactions
You should avoid taking Furamist nasal spray with ketoconazole because ketoconazole is an inhibitor of CYP3A4 and CYP3A4 is responsible for first pass metabolism of Furamist (fluticasone furoate).  In a study, when Furamist and ketoconazole administered altogether, the low levels of fluticasone furoate are observed.
It also shows the 5% reduction in 24-hour serum cortisol levels with ketoconazole. Therefore, the co-administration of Furamist nasal spray and CYP3A4 inhibitors (ketoconazole) should be monitored carefully.
Co-administration of Furamist and ritonavir (CYP3A4) should also be avoided because it can increase the risk of systemic effects, which are produced after increased exposure of fluticasone furoate due to co-administration of Furamist and CYP3A4 inhibitor. Enhanced exposure of glucocorticoids can cause cortisol suppression.
Enzyme induction and inhibition data suggest that fluticasone furoate is unlikely to significantly alter the cytochrome P450-mediated metabolism of other compounds at clinically relevant intranasal dosages.
Furamist nasal spray precautions and warnings
If you see any unwanted effect of this medicine, you should check it with your doctor and if any symptoms that do not improve within a few days or if it becomes worse, check with your doctor.
You should visit your doctor regularly for check up of any problems or unwanted effects that may arise by this medicine. Avoid taking this medication if you have any nose injury because this medicine may cause holes or ulcers in the cartilage of the nose and delay wound healing. You should tell your doctor about any nose infection in last few months that you may have, before taking this medicine.
If you find any kind of side effect related to your eyes such as blurred vision, difficulty in reading, or any other change in vision occurs during or after treatment, you must check with your immediately. You may need to check your eyes by an ophthalmologist.
You should call your doctor right away if you have a rash, itching, hoarseness, trouble breathing, trouble swallowing, or any swelling of your hands, face, or mouth while you are using this medicine. This medication can cause anaphylaxis, which is a life-threatening allergic reaction, and it needs immediate medical care.
While taking this medicine, you are more prone to infections. You must consult your doctor if you have ever been exposed to chicken pox or measles. You may develop white patches or sores in your nose while using this medicine, this could be an infection of candida or yeast infections.
This medicine may increase the risk of hyperadrenalism. You should talk to your doctor if you have more than these symptoms such as darkening of the skin, diarrhoea, dizziness, fainting, loss of appetite, mental depression, nausea, skin rash, unusual tiredness or weakness, or vomiting while using this medicine.
This medicine may slow down a child's growth. If you think your child is not growing properly while using this medicine, talk with your doctor. Do not take other medicines unless they have been discussed with your doctor. This includes prescription or nonprescription (over-the-counter [OTC]) medicines and herbal or vitamin supplements.
What should I do in case of Furamist nasal spray overdosage?
Due to low systemic bioavailability and an absence of acute drug-related systemic findings in clinical studies, there is no data on the effects of acute or chronic overdosage with fluticasone furoate nasal spray. The overdose of Furamist nasal spray is unlikely to require any therapy other than observation.
How to store your Furamist Nasal Spray
Keep your Furamist Nasal Spray and all medicines out of the reach of children.
Store between 59°F and 86°F (15°C and 30°C).
Do not refrigerate or freeze.
Store the nasal spray with the cap on.
Store in an upright straight position.
"Budesonide nasal spray – Use, Dosage, Pregnancy, For sinusitis, Irrigation"