Last reviewed by Drug Expert on June 13th, 2019.
What Is Ivabradine?
Sold under the brand name Corlanor, Ivabradine is a prescription medication that can lower heart rate and decrease heart failure symptoms. Physicians usually turn to Ivabradine in patients whose heart conditions cannot be managed with beta blockers. It is available in 5mg and 7.5mg tablets. The usual adult dosage is 5mg twice daily, but may be adjusted due to the patient's particular circumstances. It is important to take Ivabradine exactly as directed, as it can alter your heart rhythm. It is best taken with meals for proper absorption.

What Is Ivabradine Used For?
Ivabradine is most often used in patients with heart failure, to reduce symptoms and slow progression of the disease. It may also be used in patients with certain heart rhythm disorders including supraventricular tachycardia and atrial fibrillation. Recently, physicians have started to use Ivabradine in patients who suffer with tachycardia related to dysautonomia.
Possible Ivabradine Side Effects:
Consult with your doctor immediately if any of the following side effects occur.
Bradycardia (slow heartbeat)
High blood pressure
Blurred vision
Chest pain
Dizziness
Fainting
Irregular heartbeat
Fast heartbeat
Headache
Pounding in the ears
Shortness of breath
Lightheadedness
Extreme fatigue
Confusion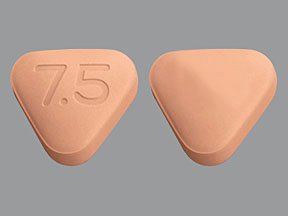 Contraindications
Before taking Ivabradine, consult with your physician if you have any of the following conditions. Ivabradine can produce adverse effects or worsening of any of the following conditions:
Bradycardia
Dysautonomia
Chiari Malformation
Acute Decompensated Heart Failure
Liver disease
Renal impairment
Hypotension
It is also important to consult with your doctor if you have a pacemaker or if you are currently pregnant or breastfeeding before you begin taking Ivabradine.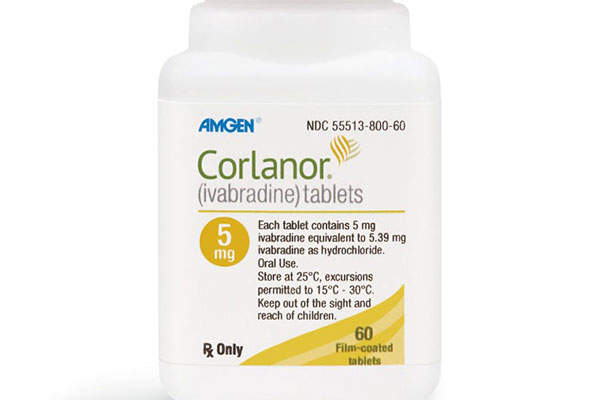 Possible Drug Interactions
Taking Ivabradine with any of the following medications can produce adverse effects. Always check with your physician before taking Ivabradine with any of the following:
Clarithromycin
Digoxin
Metoprolol Tartrate
Metoprolol Succinate
Ranolazine
Ventolin
Verapamil
Zofran
Zoloft
Similar Posts:
Leave a Reply