Last reviewed by Editorial Team on August 18th, 2018.
What is 4839 V pill?
4839 V is an imprint on a pill identified as white in a round shape. Pill is a combination of two active ingredients acetaminophen 325mg and oxycodone hydrochloride 5 mg.
This two active ingredient combination pill is used to relieve chronic pain as well as acute moderate to severe pain. It belongs to the drug class narcotic analgesic combination as it contains an opioid (narcotic) pain reliever (oxycodone hydrochloride) and a non-opioid pain reliever (acetaminophen). Its supplier is by Qualitest Pharmaceuticals Inc.
Imprint: 4839 V
Strength: 325mg/5mg
Color: White
Size: 12.00 mm
Shape: Round
Availability: Prescription only
Drug Class: Narcotic analgesic combinations
Pregnancy Category: C – Risk cannot be ruled out
CSA Schedule: Schedule 2
Labeler / Supplier: Qualitest Pharmaceuticals Inc.
Inactive Ingredients: crospovidine, magnesium stearate, microcrystalline cellulose, povidine, pregelatinized corn starch, sodium starch glycolate type A potato, stearic acid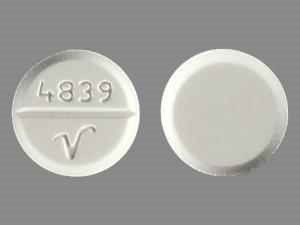 Active ingredients of 4839 V pill and their identification
Oxycodone hydrochloride is a semisynthetic analgesic belonging to the opioid class of drugs. It occurs as a white, odorless, crystalline powder and has a saline, bitter taste.
Acetaminophen is an analgesic which is neither an opiate, nor a salicylate. It is also an antipyretic and occurs as a white, odorless, crystalline powder, possessing a slightly bitter taste.
4839 V pill chemistry
This pill contains two active ingredients: oxycodone hydrochloride and acetaminophen.
Acetaminophen:
IUPAC name: N-(4-hydroxyphenyl)ethanamid
Molecular formula: C8H9NO2
Molecular weight: 151.163 g/mol
Molecular structure: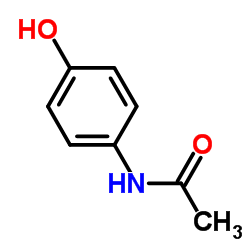 Drug class: It is an organic compound belonging to the class 1-hydroxy-2-unsubstituted benzenoids.
Oxycodone Hydrochloride:
IUPAC name: (4R,4aS,7aR,12bS)-4a-hydroxy-9-methoxy-3-methyl-2,4,5,6,7a,13-hexahydro-1H-4,12-methanobenzofuro[3,2-e]isoquinoline-7-one;hydrochloride
Molecular formula: C18H22ClNO4
Molecular weight: 351.827 g/mol
Molecular structure: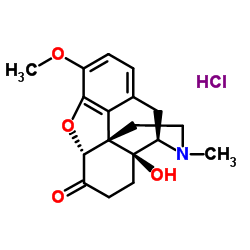 Drug Class: It is an organic compounds belonging to the class known as phenanthrenes and derivatives.
4839 V pill indications and contraindications
Oxycodone and acetaminophen tablets are used for the treatment of moderate to severe pain. However these tablets should not be given to individuals who have an allergy to oxycodone, acetaminophen, or any other component of this pill. Similarly it should not be given to patients with significant respiratory depression, with acute or severe bronchial asthma, hypercarbia or suspected or known paralytic ileus as oxycodone will worsen these situations.
4839 V pill legal status
Under the Controlled Substance Act (CSA) of 1970 acetaminophen/oxycodone hydrochloride 325mg/5mgs is a Schedule 2 drug. The drugs of this category have a high potential for abuse. The drugs of this category have a currently accepted medical use in treatment in the US or a currently accepted medical use with severe restrictions. However, abuse of the drug may lead to severe psychological or physical dependence.
What are different brand names for hydrocodone/acetaminophen?
Acetaminophen/hydrocodone 325 mg/7.5 mg is produced by three different companies in the US. The brand names for this pill are: Roxicet, Endocet, Percocet
4839 V pills price and prescription
Generic oxycodone/acetaminophen is covered by almost all insurance plans as well as the government funded Medicare. However, to the relief of customers, some pharmacy prices might be lower. An example of such a retailer is the online pharmacy, GoodRx, where the lowest price for the most common version of oxycodone / acetaminophen is around $23.69, which is approximately 78% cheaper than the average retail price of $107.69.
4839 V pill mechanism of action
Acetaminophen
Acetaminophen inhibits the enzyme cyclooxygenase (COX) 1, 2 and 3 within the CNS. This enzyme is involved in prostaglandin synthesis (a pain stimulating molecule). Therefore its inhibition increases the threshold for pain. Acetaminophen also has antipyretic properties. It is thought that they affect the heat-regulating centres of the hypothalamus resulting in peripheral vasodilation, sweating and hence heat dissipation.
Oxycodone
Oxycodone is a weak agonist at the opioid receptors (mu, kappa, and delta) within the central nervous system (CNS). Although, oxycodone attaches with all three receptors, it primarily affects mu-type opioid receptors. These receptors G-protein coupled receptors and function as modulators, both positive and negative, of synaptic transmission.
When the drug binds with its receptor, there is exchange of GTP for GDP on the G-protein complex. Next there is inhibition of adenylate cyclase which is located on the inner surface of cell membrane. This will reduce intracellular cAMP. As a result, the release of pain stimulating neurotransmitters such as substance P, dopamine, acetylcholine, GABA, and noradrenaline is inhibited.
In addition there will decrease release of vasopressin, somatostatin, insulin, and glucagon. Another effect of opioids is on the neuronal excitability. Opioids decrease calcium influx by blocking calcium channels and increase potassium efflux by opening potassium channels resulting in hyperpolarization and decreased neuronal excitability.
4839 V pill side effects
This pill may cause following side effects:
Common side effects:
Upset stomach
Constipation
Drowsiness
Dry mouth
Blurred vision
Serious side effects:
Slow heartbeat
Shallow breathing
Lightheadedness
Confusion
Unusual thoughts or behaviors
Seizures
Problems with urination
Signs of an allergic reaction (may include hives, rash, itching, chest tightness, or swelling of the face, lips, tongue, or throat)
Can 4839 V pill cause dependence?
Oxycodone, a Schedule 2 drug under the Controlled Substance Act (CSA) of 1970, has highly addictive properties and a high potential for dependence. Its dependence can be both psychological and physical:
Psychological dependence means that an individual feels uncomfortable if he has not taken the drug, although there is no physical requirement of the drug.
Physical dependence means that after some time the body becomes tolerant to the presence of drug in one's system. As a result the individual will start consuming more amount of drug to achieve the same feeling of euphoria. Another important factor that contributes to physical dependence is that after some time, certain normal processes of the body are impeded when the drug isn't available.
4839 V pill pharmacokinetics
Acetaminophen
Absorption and distribution: After oral intake, almost complete drug is absorbed. Its volume of distribution is 50L. Binding of the drug to plasma proteins is variable and ranges from 20% to 50%.
Metabolism and excretion: It is metabolized in the liver and undergoes either glucoronidation or sulfation or N-hydroxylation and dehydration, then glutathione conjugation. The drug is excreted in urine.
Oxycodone
Absorption and distribution: The bioavailability of oxycodone after oral intake is 87%. 45% of the drug is bound to plasma proteins. The volume of distribution of drug is 211.9 ± 186.6 L.
Metabolism and excretion: Around 10% of a dose of oxycodone is excreted unchanged in the urine. The remaining 90% of the drug is metabolized. The major metabolites of oxycodone are noroxycodone, noroxymorphone and oxymorphone. They too are excreted in urine.
How long 4839 V pill stays in the system?
Half-life of oxycodone is 3.51 hours +/- 1.43 hours. This means to fully clear oxycodone from an individual's body, 19.31 hours is needed. The half-life of acetaminophen is 3.1 hours, therefore to fully clear oxycodone from an individual's body, 17 hours is needed.
Therefore the entire drug is expected to be removed from the body within 24 hours of cessation of drug.
"S489 pill – Drug class, dosage, size, shape, uses, side effects, pictures"
Similar Posts:
Leave a Reply